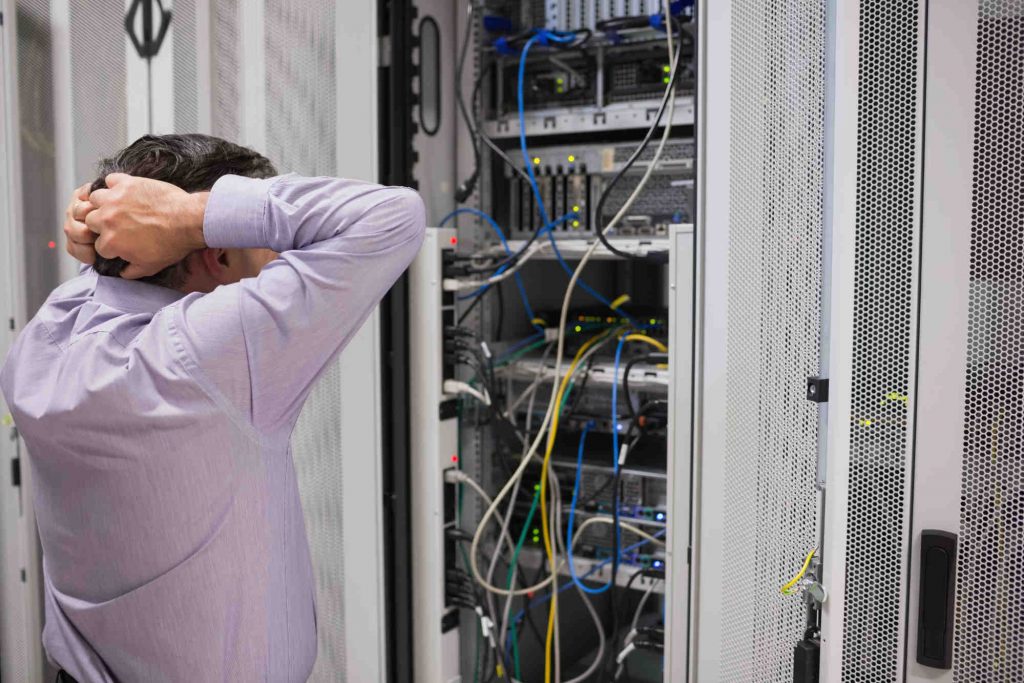 Dell EMC is one of the largest hardware providers in the enterprise sector. Since the merger of the two companies Dell and EMC, the service of both companies has deteriorated noticeably. Third party maintenance (TPM) options are available for customers suffering from this current lack of support. Is support at the same level as Dell EMC possible for a lower price? Today we willshow the advantages and disadvantages.
Dell ProSupport at a Glance
With the exception of the Basic Warranty, Dell EMC distributes its support packages under the name ProSupport. Depending on the size and complexity of the IT in the respective company, customers can thus secure a customized option for their own needs. The following overview shows the differences between Dell EMC solutions and a specialized service provider such as Hardwarewartung.com:
Hardwarewartung.com as an alternative
Customers who are not confident about Dell EMC's current support can opt for third-party options. Among other things, there is a high cost advantage waiting there: For the IT maintenance of Dell EMC devices and software, costs of up to 50% can be saved. The operator's core business continues to consist directly of the name-giving maintenance of corporate hardware. A technical and operational focus on these tasks is thus given across manufacturers. Hardwarewartung.com is therefore also a service provider who can not only carry out device maintenance and repair for Dell EMC, but also for other sizes of the industry such as HP.
Higher flexibility as argument
In addition to lower costs compared to Dell support, there are other benefits waiting for customers, including:
All service levels are guaranteed. In the event of non-compliance, active measures such as a post mortem can be created and used.
Hardwarewartung.com is an SME and not a large and inflexible corporation like Dell EMC. Negotiations are conducted on an equal footing and post-warranty support or even the maintenance of EoL devices is problem-free. This flexibility also allows the construction of special requests.
Technicians are immediately available: After a short call, they are forwarded to the technicians without passing through multiple levels. Customers benefit from faster response times to their maintenance contract.
Our own spare parts warehouse significantly reduces response times. Availability is also possible for parts of equipment that are up to ten years above your End of Life. For each maintenance contract, the spare parts warehouse and its own logistics guarantee that a Call-to-Repair can be answered clearly according to EoL.
And what about the software?
Dell EMC provides the necessary software for numerous devices to fix errors through simple bug fixes. Even as a third-party support provider, it is possible to fix software bugs with firmware, BIOS, and other software updates provided by Dell. This service is also available without Dell ProSupport or because Dell provides free access to the bug fixes. Only new features are not available to customers unless they purchase a maintenance contract directly from Dell. At End of Life Hardware, the software issue doesn't arise anyway because Dell doesn't write new software for your expired devices. However, this does not necessarily mean the end of the device, because maintenance service providers such as Hardwarewartung.com can continue to operate this hardware for seven to ten years.
Even in the event that Dell does not yet provide patches or similar fixes, there is hope: firmware-related errors, for example, can often be solved within a short time by working closely with Dell EMC. Support at the software level is also provided by companies such as Hardwarewartung.com. Thanks go to Dell EMC itself for making this possible through a vigorous development of software fixes.
Hardware maintenance for all types of devices
All services are directly related to the needs of companies. The customized SLAs are used, for example, to repair and maintain servers or extensive storage solutions. This also includes important IT infrastructure from the network sector – as well as the maintenance of network systems and other components. The service is aimed exclusively at corporate customers who are looking for the best possible maintenance option for your hardware without personally using Dell's high costs and lack of flexibility. With four-hour call-to-repair times, even critical failures can be quickly compensated.
Maintenance specialists often cheaper and equal or better
For companies with limited budgets, but also for larger companies, it can be worthwhile to take advantage of third-party maintenance from service providers such as Hardwarewartung.com. In addition to the 50% cost advantage, customers receive a guaranteed SLA and quality equivalent to Dell EMC ProSupport. At the end of the day, to put it bluntly, even the big corporations cook only with water. For experienced specialists, it is therefore possible to deliver equal or better work at a lower price with rapid availability. Proximity and flexibility differentiate service providers such as Hardwarewartung.com from the in-house offerings of Dell EMC and other companies. Since terms like End of Life or In-Warranty/Post-Warranty do not exist for hardware maintenance, this is another advantage over "real" support.
Send request
Dell EMC Specialist at the Best Price
With decades of experience, we know what it takes to maintain your Dell Hardware. Benefit not only from our experience, but also from our excellent prices. Get a quote now and compare for yourself.
Send request