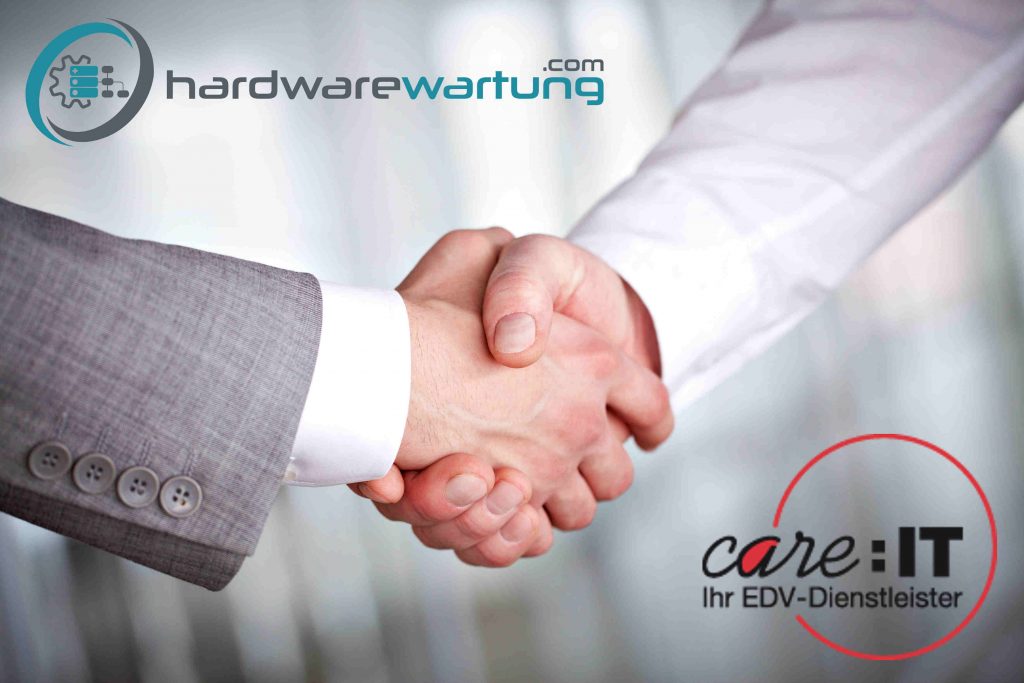 Specifying references in the hardware maintenance business is a difficult task. Very few customers and partners want to announce who cares about the heart of their IT infrastructure. This opens a door for social engineers and other hackers to use for criminal activity. Aside from security concerns, we have always considered referrals as a one-sided business. After viewing our services and quality as the standard a maintenance company must meet, we perceive the recommendation as a gift by a customer.
We have been looking for a long time for a way to thank our customers for their loyalty and referrals. We have found a way. We meet them on an equal footing and do not want to cite them as references, but as partners and give them the opportunity to put their company at the center. So we can at least make a small part of our gratitude and make available to our partners our Internet reach.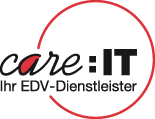 care:IT is a completely new partner, but in the first month it surprised us with twelve different inquiries in one summer month. After a long introductory phase, where they have watched us closely and researched all the details about our way of working, they started with full throttle. Since then, they provide regular hardware maintenance orders.
care:IT a regional Austrian IT service provider
Founded in 2009 by Jürgen Giwiser, the IT service company specializes in support for SME customers in the Vienna, Lower Austria and Burgenland. As a classic IT service provider, they build tailor-made IT business solutions for their customers. They offer first and second level support (helpdesk), system administration, server operation and monitoring of all important elements of IT support.
Special features of care:IT at a Glance
There are no binding periods for the maintenance contracts

Very high flexibility in the operating times

Regional focus in Vienna, Lower Austria and Burgenland

Specializing in data protection and data security strategies
What care:IT says about Hardwarewartung.com
In a short interview, we asked Jürgen Giwiser, Managing Director of care: IT, why he chose hardwarewartung for his hardware maintenance. We also wanted to know why he recommends us to each of his customers.
The answer to the first question was very concise and crisp: "The handling is absolutely uncomplicated and the price-performance ratio is not comparable with other providers". On the second question, he had to give it a rest. He explained to us that it is much easier for care:IT to take over the operation of a customer's IT infrastructure if the hardware is under maintenance. But unfortunately, many customers cannot, or do not want to, pay the manufacturer's expensive maintenance prices and therefore often take unnecessary risks. In the case of a hardware failure without a hardware maintenance contract, the cost of procuring spare parts is often time-consuming and expensive. If the spare parts are not in stock and can only be delivered after several days, the company is shut down. With Hardwarewartung.com this problem is solved. With significantly lower prices and uncomplicated processing, care:IT offers its customers an alternative. In addition, the reporting of faults can be seamlessly integrated into the existing fault process. This creates a win-win situation for everyone.
We want such intelligent solutions from all our partners and customers.
Send request
Hardware Maintenance Specialist at the Best Price
With decades of experience, we know what it takes to maintain your Hardware. Benefit not only from our experience, but also from our excellent prices. Get a quote now and compare for yourself.
Send request