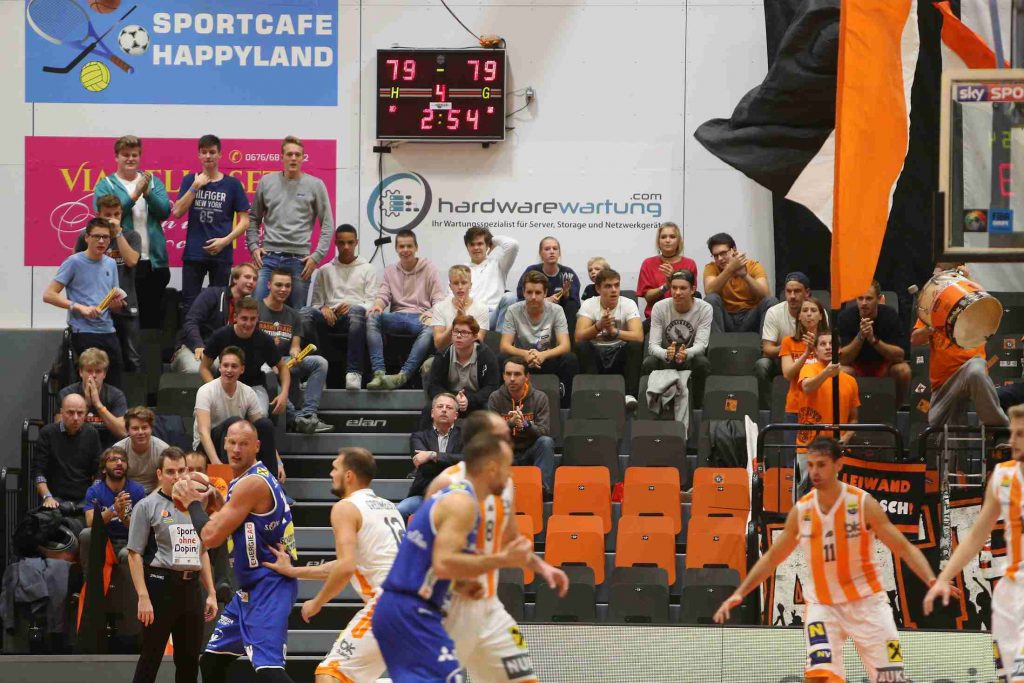 Basketball is still a marginal sport in Austria. Unlike in Germany, many professional teams in the "Bundesliga" are still struggling with the financing of their players and the necessary infrastructure. With the help of sponsors and basketball enthusiasts it should be possible to move this noble sport from the edge into the center.
At least that's why Hardwarewartung.com decided this year to invest in an Austrian Bundesliga basketball team. They have chosen the Dukes from Klosterneuburg. Although the Dukes have a long history of championship titles and initiated in 2016 the new project Dukes2020. In the first step, they introduced your own junior players to the Bundesliga, to step back to the top step by step on this healthy basis. Already, the Dukes are already counted back to the favorites of the Admiral Basketball Bundesliga.
Hardwarewartung.com CEO Yusuf Sar comments "I've been playing basketball myself for half my life and have always struggled to make the sport more popular, but today I have the opportunity to make a real contribution that may reach more people than my immediate environment. As a poster sponsor in the home hall Happyland Klosterneuburg, we are not a major sponsor, but at least make a small contribution to the success of the Dukes. Maybe there is the one or the other business chance through the BK Business Club and so we can do even more for the sport.
The maintenance company follows its own line and supports another niche that only a few see, but that has an important impact on our society. Besides NGOs and art projects it is basketball now. According to the company's motto, the maintenance specialist with headquarters in Vienna is committed to more justice for small and medium-sized players by supporting SMEs in the maintenance market. The words of the CEO: "We have also developed from our niche into the broad B2B market in the DACH region. Why shouldn't basketball also develop into a mass sport?" We naturally want to join in and hope that basketball will become more and more the focus of attention.
Send request
Hardware Maintenance Specialist at the Best Price
Through decades of experience we know what is important for the maintenance of your IT infrastructure. Benefit not only from our experience, but also from our excellent prices. Get a quote now and compare for yourself.
Send request